Handcrafted Soap
Handcrafted Bundle
Ginger Grapefruit, Lavender Myrrh, & Palo Santo Blood Orange
Ginger Grapefruit, Lavender Myrrh, & Palo Santo Blood Orange
Your favorite scents, now in soap form

Fast, creamy lather that will leave your skin fresh and hydrated

100% plastic-free sustainable suds 

allow for a longer-lasting bar
Taos AER Product Guarantee:
100% Naturally derived ingredients

100% Waterless

Formulated without parabens or synthetic fragrances

Vegan + Cruelty-free
Inspired by the natural beauty and wild spirit of Taos, New Mexico, Taos AER pushes the standards of personal care with truly clean, high-performance products.
Plant
Derived

Minimally
Processed

Cruelty
Free

1300+ Banned
Ingredients

Aluminum
Free

Paraben
Free

Propylene
Glycol Free

Synthetic
Fragrance Free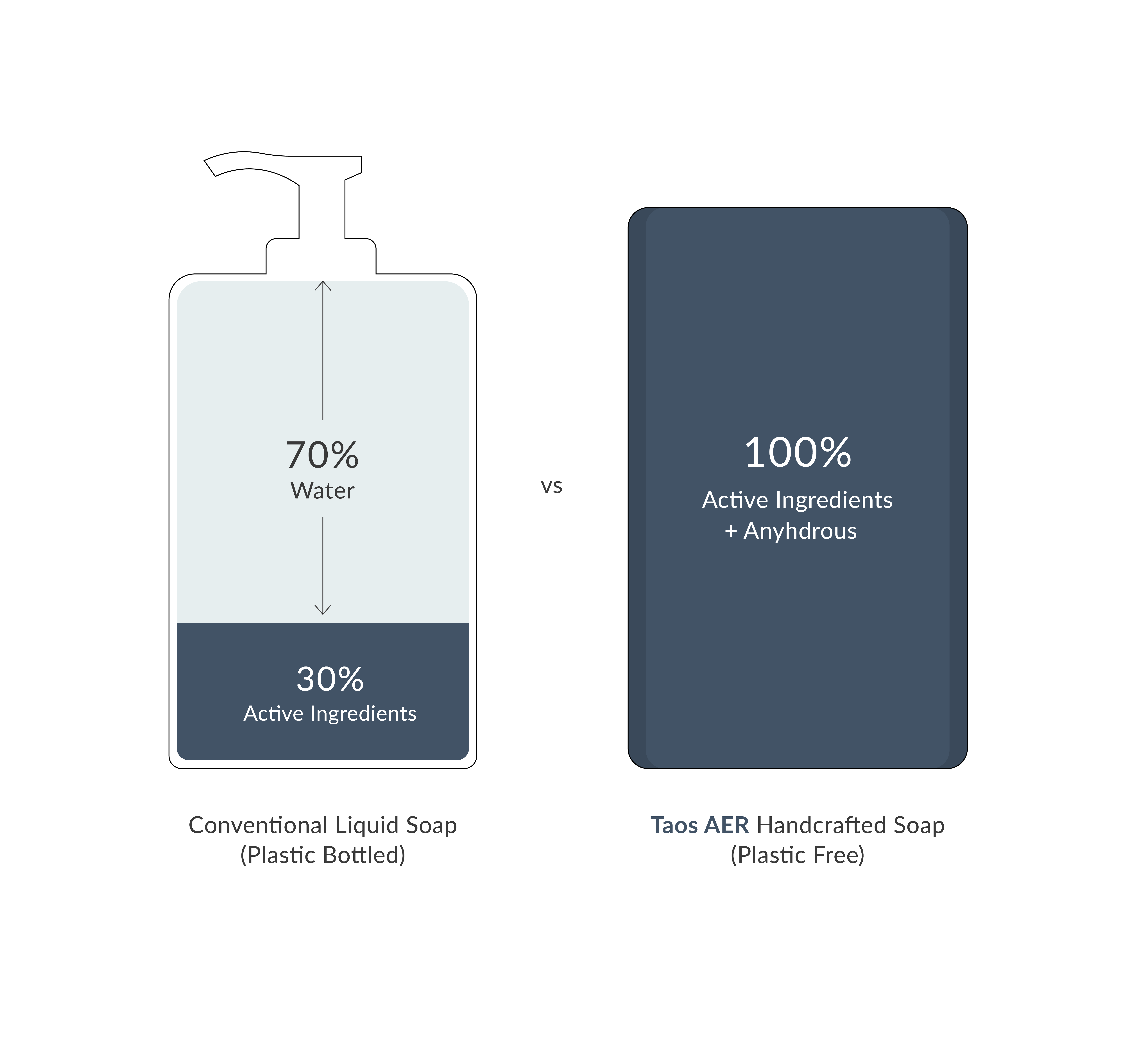 SUSTAINABLY MADE
Taos AER's Handcrafted soap uses a cold process method, which is a slower and more careful way of making soap than the conventional method. Extended aging periods allow for a longer lasting bar & beautiful lather. Unlike liquid soaps that are often 70% water, our waterless handcrafted soap bars are also 100% plastic free, and utilize artisanal essential oils to bring beauty and natural luxury to your bathing experience.
HOW TO USE
Lather on wet skin & enjoy a sustainable wash.
If you have any questions about our ingredients, please contact info@taosaer.com.
OUR INGREDIENTS
See individual scent pages for full list of ingredients.